Everyday Catering - Festive Hot Christmas Lunch/Dinner Buffet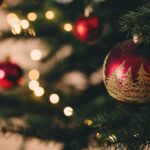 Price Per Person $32.00 + tax
When it comes to Christmas dinner, we don't mess around. Stuffed roast turkey with all the trimmings along with our honey baked ham is a must while flavourful veggies, Ritz' signature mashed potatoes, buns, and fresh baked shortbread cookies. Add on some desserts for an after dinner treat to round out this festive, mouthwatering feast. Impress your guests with this delectable menu.   If individually packaged desired, please contact within for cost associated.
This menu Includes all of the below:
Festive Hot Christmas Lunch/Dinner Buffet
Caesar Salad
Fresh cut romaine tossed in our signature creamy garlic Caesar dressing.
Peas & Glazed Carrots
Peas & glazed carrots served in a creamy garlic butter.
Mashed Potatoes
Ritz' signature garlic mashed potatoes.
Roasted Turkey & Trimmings
Fresh roasted turkey, stuffing, hot turkey gravy & cranberry sauce.
Oven Baked Ham
Oven baked ham in a savoury pineapple glaze, sliced and served hot.
Additional Information
This menu requires a minimum order for 20 guests weekdays and 50 guests weekends.
Add a Vegetarian Pasta for $4.00 more per person.
Add on an Assortment of Beverages (pop + water) for $1.25 more per person.
Add on Deluxe Dessert platter - includes dessert squares & cookies for $3.50 more per person.
Add on fresh baked shortbread cookies for $2.50 more per person.
The Price Per Person Includes
Paper Plates, Plastic Cutlery and Paper Napkins.  Drop Off Service, if staff is required inquire within for cost associated.