Everyday Catering - Hot Christmas Sandwich Boxed Lunch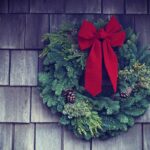 Price Per Person $18.00 + tax
A delightful hot lunch menu for the festive cold season! Serve this at a meeting, afternoon Christmas party, holiday event or even a school function. Following COVID regulations & safety all meals will be packaged individually.
This menu Includes all of the below:
Hot Christmas Sandwich Boxed Lunch
Hot Turkey Sub
Roasted turkey, stuffing, cranberry aioli on a warm artisan baguette with a side of hot turkey gravy.
Roasted Yam, Quinoa & Kale Salad
Quinoa, roasted yams, kale, pumpkin seeds, raisins, bell peppers and red onions in a garlic vinaigrette.
Shortbread Cookies
Two fresh baked shortbread cookies
Additional Information
This menu requires a minimum order for 15 guests.
Add our

Chef's Homemade Soup

for $4.00 more per person.
Add on an A

ssortment of Drinks

(pop + water) for $1.25 more per person.
The Price Per Person Includes
Individually Packaged Lunches with Plastic Cutlery & Napkins, following the Covid Regulations.