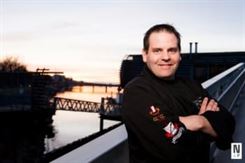 RITZ AT THE UBC BOATHOUSE
The UBC Boathouse is family to all of us here at Ritz Catering. Providing our services to wedding clients since 1997 at the Boathouse; our serving staff and chefs have become very custom to the way things work around there. The UBC Boathouse and Ritz Catering work together to ensure a smooth day for each and every one of our clients; we help each other out where needed and have fun in the process. We strive to provide the best at the UBC Boathouse by including our services for the duration of your wedding, knowledge of the venue and its policies, as well as proper clean up of the facilities we use. When you choose Ritz Catering to cater your wedding at the Boathouse you are making the right choice and we promise to prove that to you!
At the UBC Boathouse, you get these exclusive benefits from us:
Dinner Plates & Cutlery
Coffee Mugs & Stir Sticks
Wine Glasses (1 per person)
Water Glasses (1 per person) & Stainless Steel Pitchers
White Linen Napkins & Black Buffet Linens
Dessert Plates & Forks
Service Staff Fee (includes staff onsite until 1am)
From the moment you inquire about our services to the end of your successful event – expect nothing less but great service and good times! Here at Ritz, we like to go Above and Beyond for our clients - so contact us today & let us help capture your vision.
Check out a few of the many UBC Boathouse events and weddings we have done on our
blog
!
Learn more about the
UBC Boathouse
as a venue for your next event or upcoming wedding!